Esquire Holds Party With Watch Brand Ulysse Nardin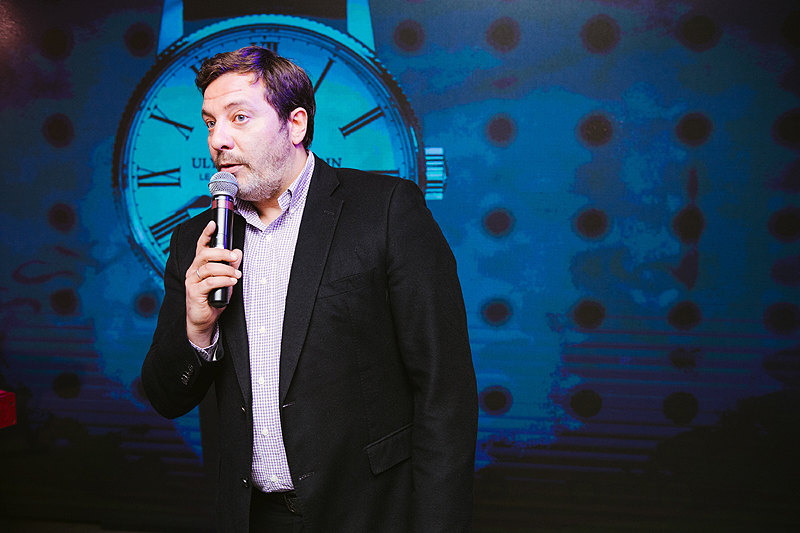 Esquire and watch brand Ulysse Nardin held a party at the 23 Tolstoy restaurant on August 24, timed to coincide with the Russian premiere of the new Marine Torpilleur watch and the official opening of the 23 Tolstoy delicatessen project.
In his opening remarks, Esquire editor-in-chief Sergei Minaev thanked guests and business partners of the event and spoke about the magazine's September issue devoted to music. He then gave the floor to Ulysse Nardin brand representatives Matthieu Averlan and Maxim Andrianov, who introduced the new model from the Marine Chronometer collection.
23 Tolstoy chef Vasily Adankin created a special menu for the evening's guests, who enjoyed a performance by pianist and composer Kirill Rikhter, followed by a DJ set by Nikola Melnikov.
Various high society members attended the event, including Ilya Bachurin, Dmitry Chebotarev, Yegor Koreshkov, Timur Rodriguez, Sergei Kalyuzhny, Artyom Korolev, Alexander Rogov, Anna Sidorova, Dmitry Solovyov, and more.