Popular Mechanics in September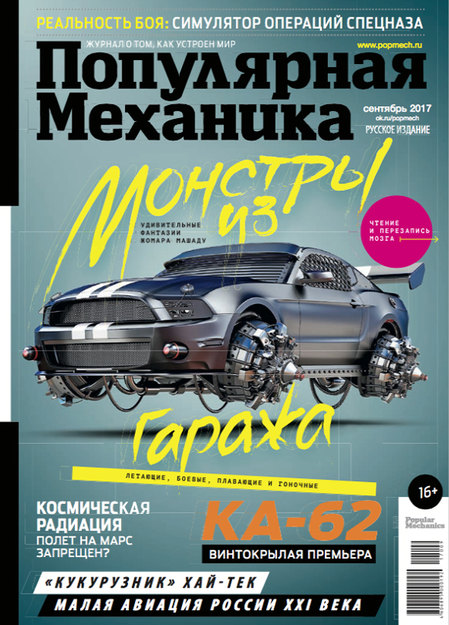 The works of hover bike illustrator Jomar Machado – who gained fame for his 3D graphics – would fit in perfectly at the races on Tatooine in Star Wars: Episode 1, and his space freighter calls to mind the harvesters from the planet Dune. Read more about his carnival on wheels in the latest issue of Popular Mechanics.
In this issue:
A device for reading thoughts and memories;
Coping with cosmic radiation;
A 21st-century composite biplane;
A review of the equipment used by British secret agents;
The maiden flight of the Ka-62 multipurpose helicopter;
A new special ops simulator by software giants Wargaming.net and 1C.
The issue went on sale August 22. The magazine is also available in the App Store.