Domashny Ochag Holds Flower Festival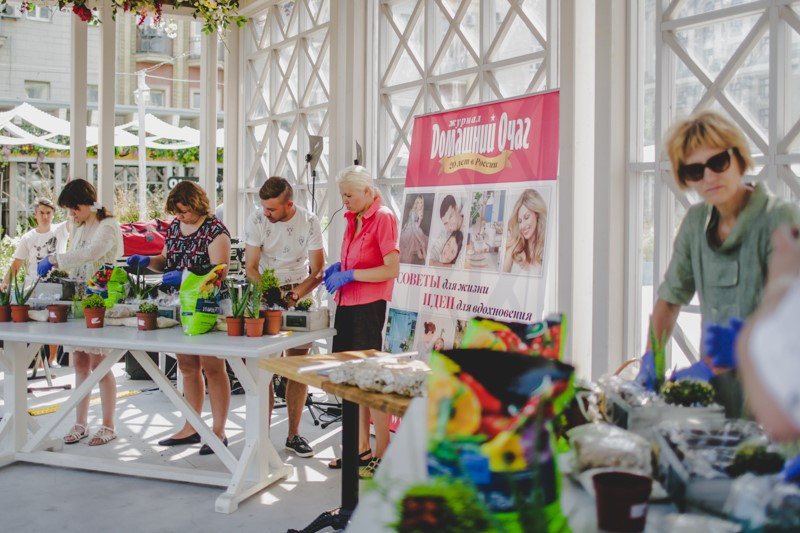 Domashny Ochag magazine and the Vera (Faith) Foundation for hospices held a Flower Market on Tverskaya Square on 29–30 August. The event was part of the Moscow Summer Flower Jam festival.
Visitors could purchase exclusive bouquets and flower arrangements at reduced prices, with proceeds going to hospices working with the Vera Foundation. They were also able to contribute to the foundation directly and receive the bouquets as a gift.
Russian floristry champion Andrei Filonenko and Flowers in Detail floristry school instructor Taisiya Strukova conducted outdoor workshops on floral design. In the Kitchen and Living Room pavilions, children and adults learned cooking, botanical illustration, and the fashioning of summer accessories. Guests also experienced an unusual encounter with the robot actor Thespian, presented by Robostantsie (Robo Station).