Esquire Holds Literary Breakfast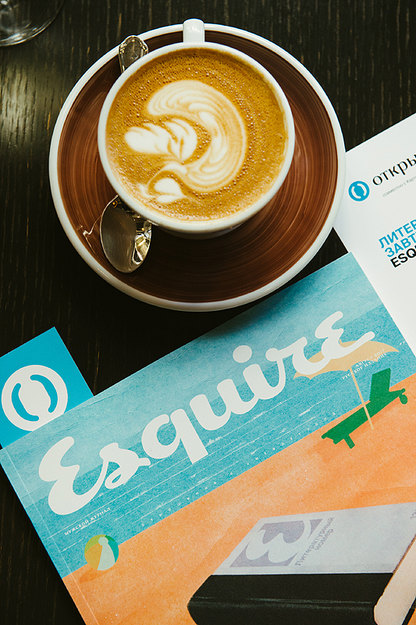 Esquire magazine teamed up with the Visa Otkrytie entertainment card to bring its business partners and advertisers together for a Literary Breakfast at the Grand Coffeemania restaurant in Moscow.
The event showcased the magazine's special literary issue, released in the form of an almanac of works by world-renowned contemporary writers never before published in Russia.
Esquire editor-in-chief Sergei Minaev read the essay "License for Fatherhood" by Frederic Beigbeder, Sergei Yakovlev acquainted guests with the story "Livio Kaza" by Paolo Sorrentino, and special guest, actress Stasya Miloslavskaya, read the story "The Literary Ghost" by Chuck Palahniuk.