Esquire Holds Literary Breakfasts at Coffeemania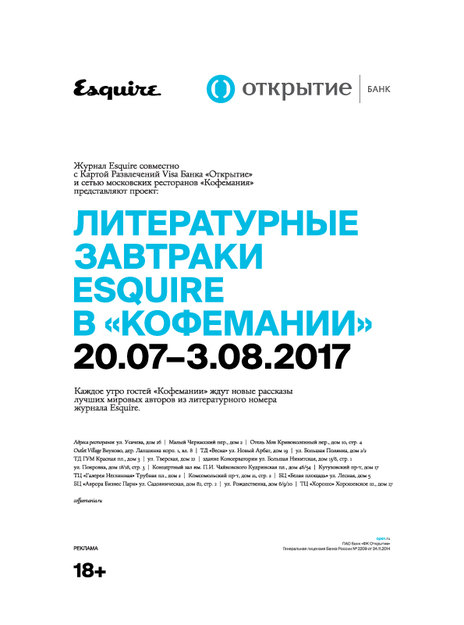 Esquire magazine has released its annual summer literary issue. Inside, readers will find an almanac of stories by world-renowned contemporary writers publishing in Russia for the first time. The writers whose stories and essays appear for the first time on Esquire's pages include literary luminaries such as Frederic Beigbeder, Paolo Sorrentino, Chuck Palahniuk, Jonathan Littell, and others.
In support of the summer literary issue, Esquire is holding the Literary Breakfasts series with Otkritie Bank's Visa entertainment card and Coffeemania restaurants in Moscow. From July 20 through August 3, Coffeemania patrons in Moscow will receive new stories from the Esquire literary issue, each printed in a separate booklet, with the same design and style.
Enjoy your morning reading!