New Episode of Domashny Ochag Talk Show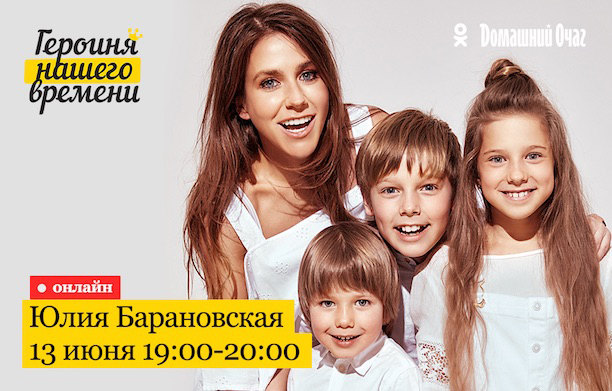 Domashny Ochag magazine hosted another panel discussion on its Heroines of Our Time talk show, broadcast on the Odnoklassniki (Classmates.com) social network on June 13. Television host Yulia Baranovskaya, musician Noris and psychologist Olga Novikova joined Domashny Ochag editor-in-chief Natalia Rodikova, who hosted the program.
The panel discussed feelings of guilt among parents, and examined the situations in which such feelings arise (too much work, too little time spent with the children, missing important dates and events in their children's lives, guilt when children fall sick, etc.), and to what extent such feelings are imposed by society. Is it even possible to be a perfect parent, never making a mistake, and giving children all the attention they need?
An audience of 750,000 people watched the program. At the close of the talk show, Ms, Baranovskaya answered viewers' questions posted during the broadcast.
The program is available at the Goodhouse.ru website.