Domashny Ochag in July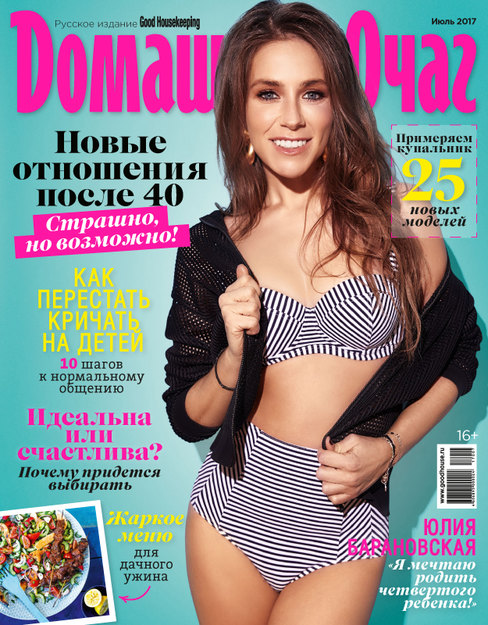 The two covers of the July issue of Domashny Ochag features popular TV host, long-time mother, and all-round beautiful woman Yulia Baranovskaya in different stunning summer looks.
In an interview, Ms. Baranovskaya talks about her relationship with herself and her appearance, raising children as a single mom, and her dreams and plans. In addition, on June 13, Ms. Baranovskaya and Domoshny Ochag editor-in-chief Natalia Rodikova discussed the most difficult aspects of educating children on a talk show that appears on the magazine's group on the Odnoklassniki (Classmates.com) website.
In this issue:
The Sun: Seven dangerous misconceptions;
125 Ideas for Summer: What to wear on vacation, how to keep your kids busy, how to decorate your home, foods to prepare;
New Relationships After 40: scary, but possible;
How to Stop Yelling at the Children: 10 steps to normal interaction;
To Be Perfect or Happy: Your choice.
The issue went on sale June 13.