Esquire in June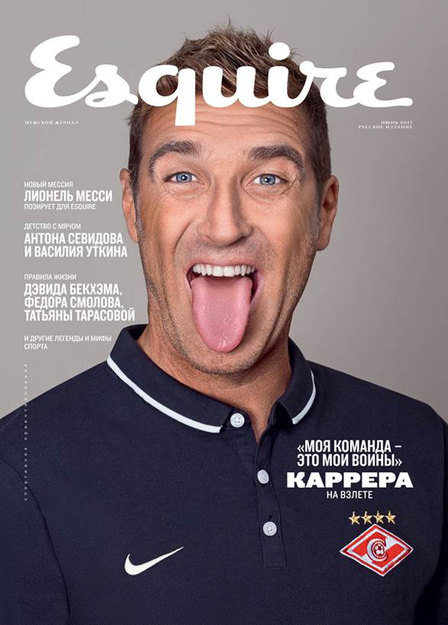 In the June issue of Esquire magazine: why sports commentator Vasily Utkin loves football and children, what football star Lionel Messi does in his spare time, why American gymnasts sit on psycho-stimulators, and why Maria Sharapova is a poor comic.
Also, why figure skater Irina Rodnina is crying, the peculiar features of hockey player Vladislav Tretyak and other legends and myths of Soviet sports, the football childhood of Tesla Boy founder Anton Sevidov, and the story of the worst skier on the planet.
In addition, the rules of life according to football player Fyodor Smolov, football coach Massimo Carrera, footballer David Beckham, and figure skating coach Tatiana Tarasova.