Domashny Ochag in June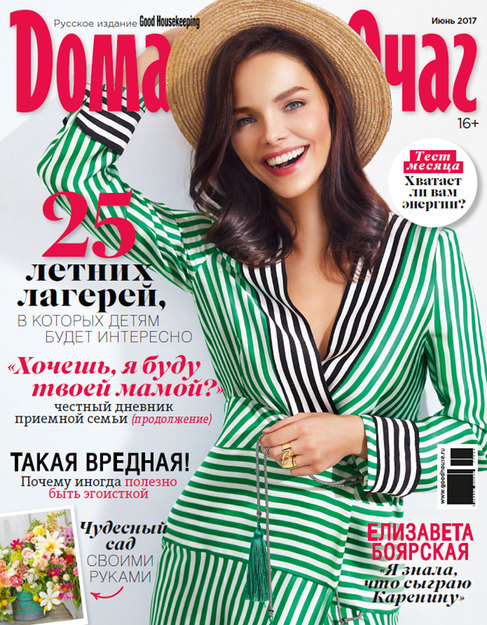 The June issue of Domashny Ochag magazine features actress Elizaveta Boyarksaya. In an exclusive interview with the magazine, she explains how she prepared for her role in the film adaptation of "Anna Karenina."
Also in this issue: 25 summer camps that are interesting for children; why the passion goes out of relationships; how to create a fabulous garden with your own hands; the stellar style of Victoria Beckham; 15 important facts you should know about the sun, and much more useful information. Readers will also find a continuation of the series of true stories about adoptive families.
The issue goes on sale May 16.