Popular Mechanics on Radio Maximum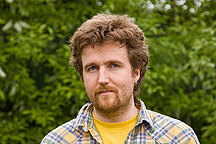 Popmech.ru site editor-in-chief Tim Skorenko made a guest appearance on the Evening Show on Maximum radio.
Mr. Skorenko told listeners about the new Popular Mechanics website and spoke with the program's host about the technology of the future.
Popular Mechanics relaunched its website, Popmech.ru, with a new design and improved capabilities. Readers will find new sections and columns, as well as new types of content. The site now includes more popular science videos, long-form articles, and analyses and opinion pieces by famous scholars, engineers, and popular names in science and technology.