Esquire in May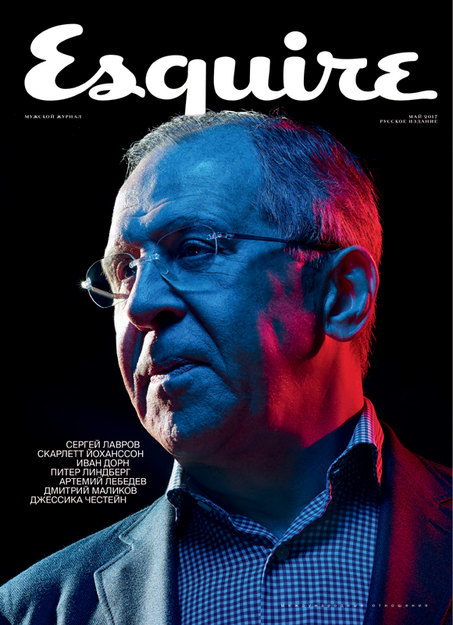 In the May issue of Esquire magazine: Foreign Minister Sergei Lavrov professes his love for Spartak and Vladimir Vysotsky, designer Artemy Lebedev discusses politics, travel, and the convenience of toilets, and former 007 agent Pierce Bronson badmouths Mexicans.
Also in this issue: the beautiful Scarlett Johansson removes her accoutrements and writer Eduard Limonov criticizes Eurovision, while singer Dmitry Malikov watches clips of the Moon, the pop group Mushrooms, and Ivan Dorn tries being an auto mechanic.
Also in this issue – a photo report from North Ossetia and the rules of life according to actress Jessica Chastain and photographer Peter Lindbergh.