Domashny Ochag Holds Meeting With Readers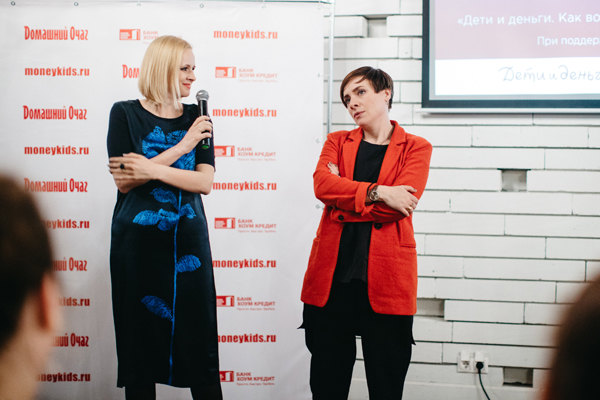 Domashny Ochag magazine held a meeting with readers on April 19 as part of the Women's Club event. The gathering, which focused on how to educate children about money, took place in the Anderson Café at the Loft on Semyonovskaya.
The Deti i dengi (Moneykids.ru) portal was a partner to the event and brought in experts who shared useful information on teaching kids proper financial habits. Radio and TV host, Tutta.tv project founder, and mother of three, Tutta Larsen, was the event's special guest.
Elena Ilina, a consultant from the International Development Assistance Bureau at the Finance Ministry's Department of International Financial Relations, spoke about programs for the financial education of children. Yevgenia Bliskavka, author of the book "Children and Money" (downloadable at no cost from moneykids.ru) shared ways to help the younger generation develop healthy attitudes towards money.
Yandex.Dengi public relations director Yevgenia Arnautova shared fascinating information about what children do on the Internet and offered advice on how to protect the family budget from online financial scams.