Cosmopolitan in March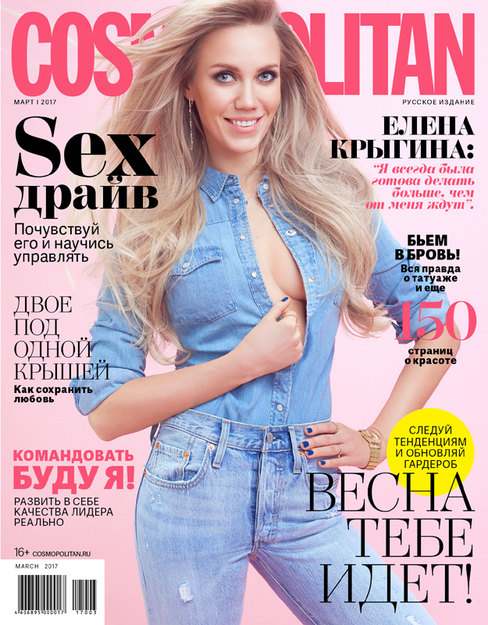 The first spring issue of Cosmopolitan is out now with the motto "Spring becomes you." The magazine looks at the hottest trends of the spring-summer 2017 season and helps readers choose the right accessories to create the perfect look. The Beauty section fills 150 columns this month, while both covers have been designed by blogger Elena Krygina. In an interview, she shares the secrets of her success and why a stamp in your passport does not solve anything.
Also in this issue:
Somebody Special: how to love yourself as you are, and how to get pleasure in bed and in life.
To Be or Not to Be? Enough of placing the blame on routine. Figure out what really kills the romance in relationships.
I give the commands here! Leaders aren't born – they're made.
20 items for a stylish but practical wardrobe: 10 basics + 10 super-fashionable items = a stylish look for every day of the week.
What to do if you are considering an abortion? Three true stories showing that there is no unequivocal answer to the question of whether to terminate a pregnancy.
This issue also includes articles on how wear pink correctly, advice on how to take an optimistic view of life and find the courage to fight for your place in the sun, expert predictions for developments in the beauty industry, what you need to know about permanent make-up and cosmetology equipment procedures, and much more useful information.
The magazine went on sale February 14. Mobile and iPad editions are also available.