Cosmopolitan in February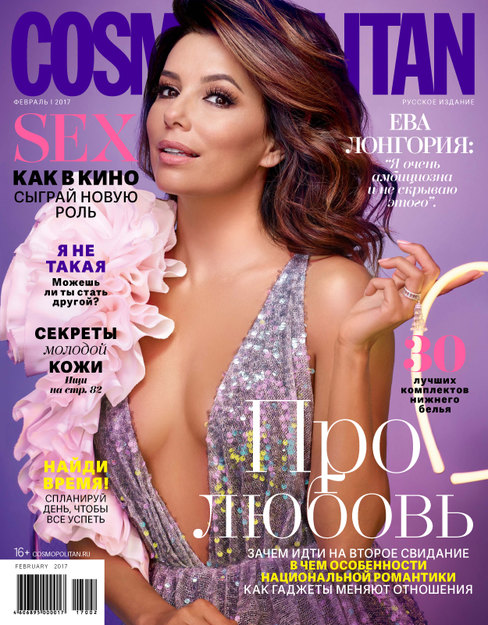 The February issue of Cosmopolitan magazine takes love as its leitmotif – love of oneself, fashion, beauty, and, of course, men. The Cosmo team also compiles a gift guide for the man in your life and asks the question: "Should you bother going on a second date if the first one wasn't great?" Editors also analyze the role electronic gadgets play in relationships today and present a range of curious statistics.
Gracing the cover is Hollywood diva Eva Longoria. In an exclusive interview, she speaks about her third marriage, ambitions, and mistakes that she does not regret.
Also in this issue:
The latest sociological data: what makes Russian-style romance unique?
How to find time for everything you want: lessons in time management;
BDSM for Dummies: better than in the movies;
How to choose the right undergarments;
Travel: Israel;
A guide to anti-aging creams;
The latest trends in lip makeup and makeup ideas for Valentine's Day;
How to choose a super stylish pantsuit and what to wear with bell-bottoms;
Dishes for an unforgettable romantic evening.
The issue went on sale January 17. Mobile and iPad versions of the magazine are also available.