Cosmopolitan Shopping Releases Winter Issue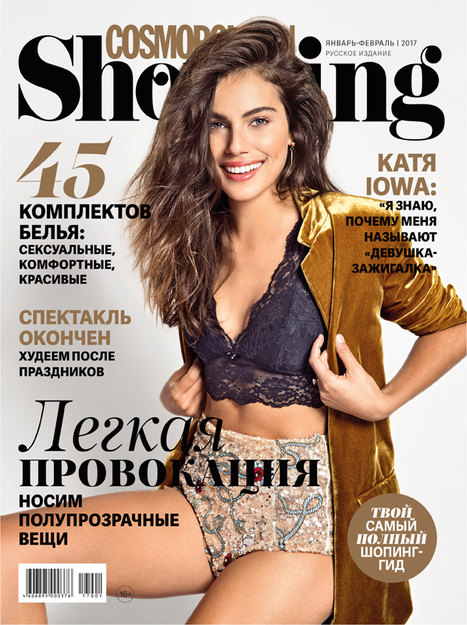 The winter double issue of Cosmopolitan Shopping magazine looks at the fashion of semi-transparent clothes, shedding weight after the New Year's break, and 45 perfect pairs of underwear, from the sexiest to the most comfortable.
In this issue:
A Hot Threesome: the main trends of January and February;
Man of the Month: which girls love singer Motte;
Funny Girl: an interview with the IOWA group lead singer;
Woman of the Month: actress Emily Blunt;
How to incorporate your boyfriend's things into your look;
Workshop: the best looks with a white fur coat;
Singer Olga Seryabkina's 5 "must-haves";
The 10 main purchases of January and February;
The right way to wear a sheepskin coat;
Quiz: choosing the right lip balm for your lips;
Winter Trend: matte lipstick;
Reset: a reader's makeover.
The issue went on sale December 27.