Harper's Bazaar in January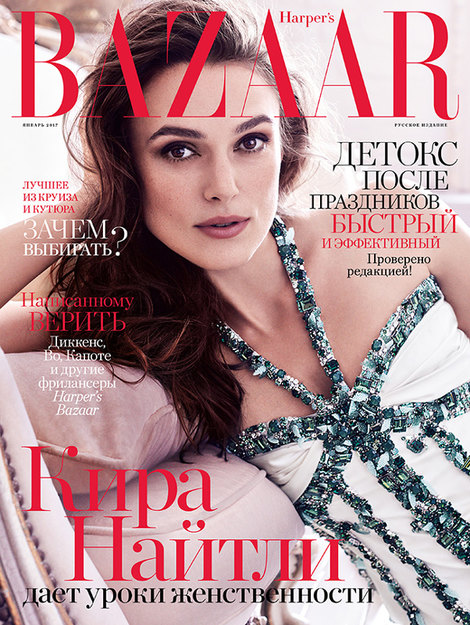 Actress Keira Knightly appears on the cover of the January issue of Harper's Bazaar magazine.
Inside this issue:
A Solid 'A': Keira Knightly on life's lessons;
Highway Patrol: travel this summer with cruise accessories;
King Author: Virginia Woolf, Truman Capote and other great Harper's Bazaar contributors;
Shade Boxing: Chanel Haute Couture – fighters of the invisible front;
New Heights: the premiere of the collaboration between Jennifer Lopez and Giuseppe Zanotti;
Women's Logic: the first Maria Grazia Currie collection for Dior;
Total Recall: Karl Lagerfeld recalls the high points of his collaboration with Fendi;
Of Particular Importance: the Bezgraniz Couture project – "special" fashion in Russia and on the other side of the ocean;
Journal: a guide to cultural events in January;
Details: the main purchases of January;
Flash: the hottest parties according to Harper's Bazaar.
The magazine went on sale December 20.
Harper's Bazaar – fashion without rules!