Robb Report Russia in November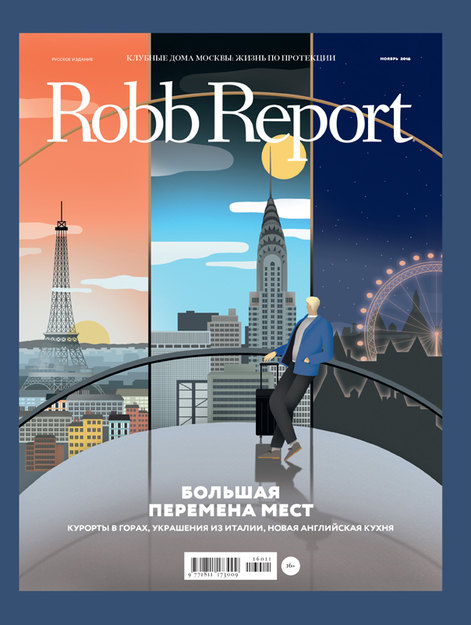 The November issue of Robb Report Russia looks at vacations in the Maldives, elite clubhouses, how our understanding of spas has changed, and takes a look at tsavorite – the closest rival to emeralds. Also, learn about the regional cuisines of Great Britain and luxury in health and beauty.
In this issue:
A collaboration between Zenith El Primero and the Range Rover Special Edition;
The differences between ski resorts in Italy, France, Japan and Switzerland;
A showing of the Dior cruise collection for 2017;
Seoul – the world capital of glamour;
Maxim Krongauz on linguistics, which sometimes turn into a soap opera.
The issue went on sale November 1.