Cosmopolitan in Sokolniki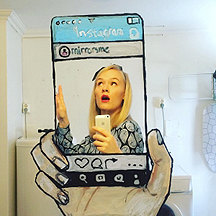 Cosmopolitan magazine erected two selfie mirrors on the pathways of Sokolniki Park. One of them looks like a Cosmopolitan cover, making it possible for any young woman to become the star of the glossy magazine.
The other mirror is decorated for all fashion lovers – with stickers of cupcakes, hearts, and shopping bags.
Cosmopolitan invites its readers to admire themselves in the mirror and to post their photos with the special Sokolniki mirrors on social networks using the hashtag #cosmoселфи.