Harper's Bazaar in September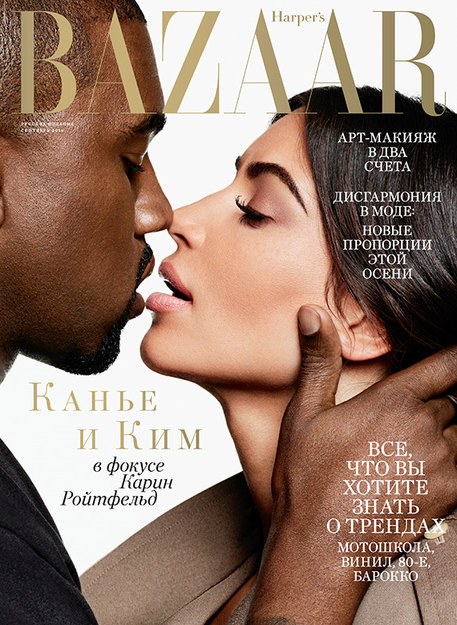 The cover of the September issue of Harper's Bazaar magazine features TV star Kim Kardashian and rapper Kanye West. In this issue:
Icons: Carine Roitfeld and Karl Lagerfeld brought together the Kardashian-West couple, Lara Stone, Natasha Poly, and Lindsey Vixen on one set of sheets;
Cultural layers: how to dig down to the truth of fashion;
Destructive proposal: why we stopped liking beautiful clothes;
Riding high: a new album and a new fragrance by Gwen Stefani;
Over the top: the rich harvest of the Chanel fine jewelry collection;
From "Apprentice" to teacher: rising star and actress Alexandra Revenko through the lens of Harper's Bazaar;
Etude in autumn colors: the artistic component of this autumn's looks;
History lesson: what we learned from the periods between Dior dynasties;
Active dictionary: patent leather, combat boots, asymmetrical style and other textbook truths of the new romantics;
Kyoto Protocol: one of the main autumn projects of the Moscow Kremlin Museums;
Home page: Gaia Trussardi hosts an excursion through the family villa in Bergamo.
The issue went on sale August 23. Mobile and iPad versions of the magazine are also available.
Harper's Bazaar – fashion without rules!