Harper's Bazaar in August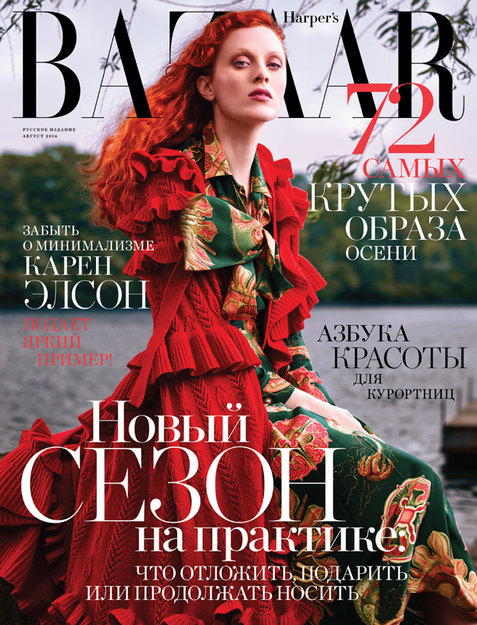 The cover of the August issue of Harper's Bazaar magazine features singer Karen Elson. Also in this issue:
It's Magic: singer and model Karen Elson models magical outfits by Gucci;
Trends: ballerinas, hussars, disco queens and other key looks of the new season;
Beyond the Seventh Seal: the Diorever bag through the eyes of jewelry designer Sabine Getty and photographer Lena C. Emery;
The Big Game: the hottest Brazilian celebrities in the lead-up to the Summer Olympic Games – and in a Harper's Bazaar photo shoot;
Freakend: a report from the 30th birthday weekend party in honor of Aquazzura designer Edgardo Ozorio;
One for the History Books: actresses Svetlana Khodchenkova and Viktoria Isakova on how they rented a house with all the inconveniences.
The magazine went on sale July 19. Mobile and iPad versions are also available.
Harper's Bazaar – fashion without rules!