Cosmopolitan Petersburg Organizes South American Party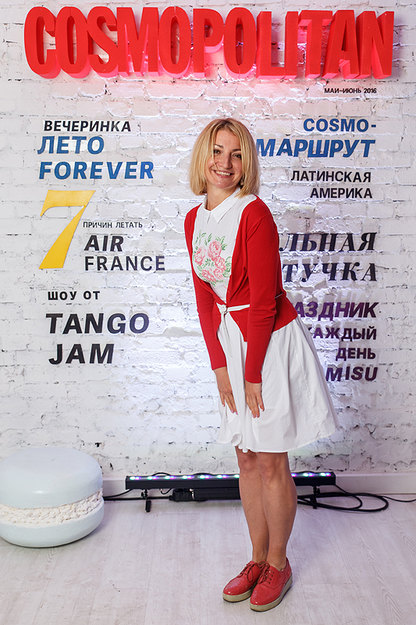 The June issue of Cosmopolitan Petersburg magazine is devoted to travel. To celebrate its release, Cosmo held the "Summer Forever" party at the Tiramisu Loft restaurant in St. Petersburg.
The colors and aromas of South America filled the eatery as arriving guests encountered a fascinating 30-meter long wall covered with graffiti tailor-made for the occasion. Classic American automobiles helped recreate the atmosphere of old Havana. In the courtyard, guests could sample drinks in pavilions festooned with colorful flags. They also enjoyed a variety of entertainment on both floors of the restaurant loft: a demonstration of the Brazilian martial art capoeira, a virtual journey through Peru, a salsa and bachata workshop, amazing cocktails, South American-style hors d'oeuvres and a concert by the group Sabor Latino. Instructors and students from the Tango Jam Club got guests out on the dance floor and staged a perfornamce titled "The Heat of Buenos Aires."
With the help of two interactive photo zones and an instant photo booth, guests could take home photos of themselves in Mexican outfits or posing against an exotic jungle backdrop.
Guests were also given "boarding passes" and had to find their seating partners in a game that offered a drawing for prizes sponsored by business partners to the event for those who managed to complete the task. The pair that could name the greatest number of South American capitals also won complimentary tickets to Rio de Janeiro from Air France.
The highlight of the evening came when guests danced in a circle around a giant cake in the shape of a sombrero.