Harper's Bazaar in June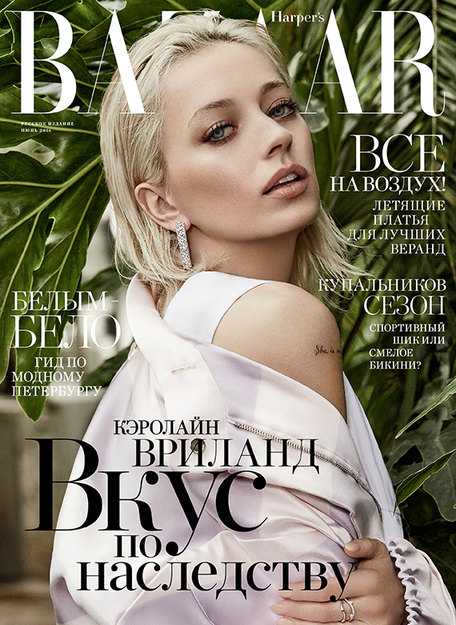 The June issue of Harper's Bazaar magazine features model Caroline Vreeland.
Also in this issue:
The Right of Inheritance: Caroline Vreeland shows off the hits of the Dior spring-summer collection and shares her thoughts about sex, her own shortcomings and Russian literature;
The King of New York: a day with America's favorite, Michael Kors;
Modest and Tasteful: Anthony Vaccarello meets with Harper's Bazaar just before being named creative director of Saint Laurent;
Storm Warning: the heroes of the 2016 beach season;
Daydreaming in Color: Erte returns to St. Petersburg;
Rush Hour: actors from Pavel Lungin's "Queen of Spades" reveal their cards;
Against a Common Background: affordable denim and precious accessories;
Transition Time: Alexei Bokov speaks with Alla Demidova on the eve of the Zerkalo (Mirror) film festival;
Striped Flight: the main trends of the summer as seen in the natural habitats.
The issue went on sale May 24. Mobile and iPad versions of the magazine are also available.
Harper's Bazaar – fashion without rules!