Cosmo.ru Recommends Film "A Bigger Splash"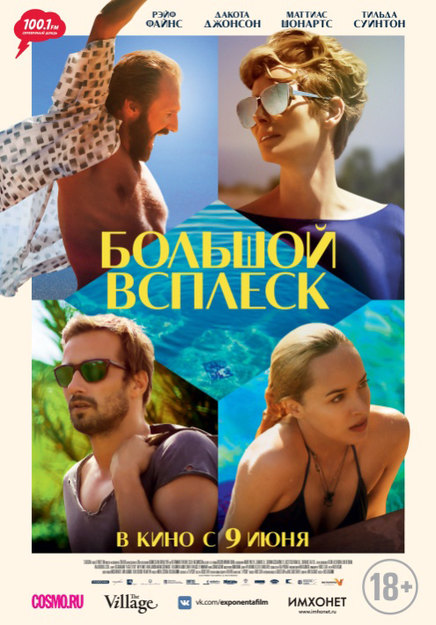 The Cosmopolitan magazine website Cosmo.ru is promoting the film "A Bigger Splash" to its readers. The movie is styled after the 1969 film "The Swimming Pool" starring Alain Delon and Romy Schneider. 
As a supporter of the movie, the Cosmo.ru logo appears on all of the film's posters, fliers and billboards. Cosmo.ru also invited its business partners and advertisers to a preview screening of the film.