Domashny Ochag in May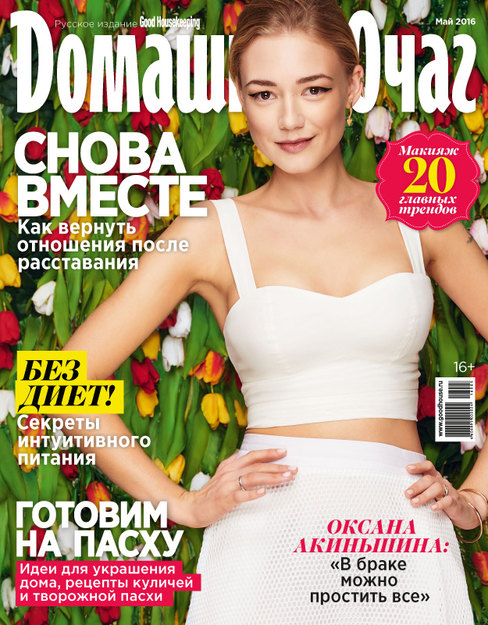 The May issue of Domashny Ochag magazine teaches you how to accept yourself as you are, keep your family together and look like a real lady. Also, find out about new makeup trends and products that every woman should know about and the best way to spend the upcoming Easter holiday.
Also in this issue:
On the cover: Actress Oksana Akinshina talks about her family and her children's education;
Events & People: Festivals, exhibitions and films in May; Man of the Month – Pyotr Nalich;
Fashion & Beauty: Matching clothing with pleated skirts; fashion news and tips from the editors; beauty trends for spring-summer 2016, plus leading trends and the year's new products;
Family & Relationships: It is possible to "start with a clean slate" in a new marriage, and if so, what does it take?
Home & Interior: Ideas for Easter decorations;
Health & Fitness: How to maintain your ideal weight without dieting;
Recipes & Cooking: Healthy dinner recipes for every day of the week;
Travel: The best destinations for edifying trips in Russia.
The magazine went on sale April 12.