Domashny Ochag in March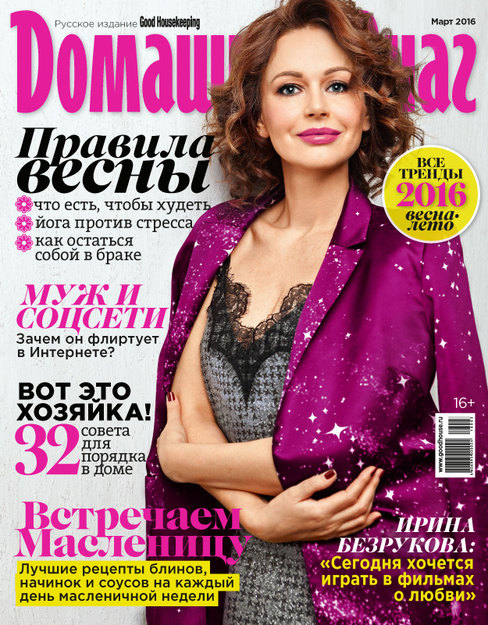 The March issue of Domashny Ochag magazine, featuring actress Irina Bezrukova on the cover, is out now. Inside, she shares her efforts at self-improvement, her thoughts about work and her desire to act in love stories.
Readers will learn how to correct problems in their relationship with their mothers and avoid making mistakes with their husbands, the "musical notation" used for perfumes, spring trends in makeup and clothing, and how to cope with stress.
Also in this issue:
Events & People: A schedule of festivals, exhibitions and movie premieres;
Fashion & Beauty: How to wear and match your boyfriend's jeans, 8 fresh trends this season;
Family & Relationships: How to teach today's children, which forms of education are outdated, and what children really need;
Home & Interior: Equipping the bathroom;
Health & Fitness: Calorie-cutting substitutes;
Recipes & Cooking: Celebrating Shrovetide – the best crepes, fillings and sauces;
Travel: Tyrol – the ideal travel destination for any season.
The magazine went on sale February 16. A digital version is also available from the App Store and Google Play.