Harper's Bazaar in February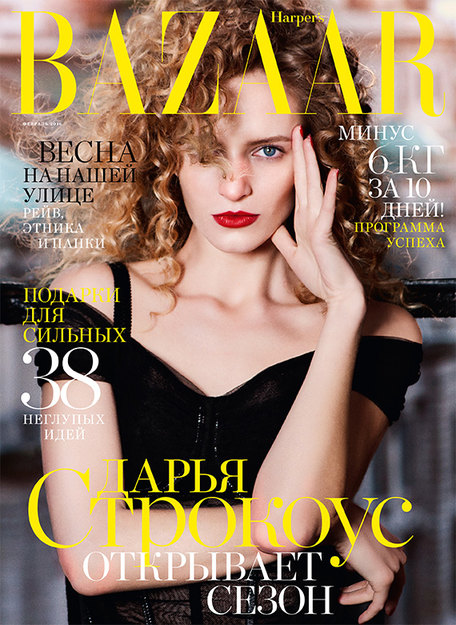 Russian top model Daria Strokous graces the cover of the February issue of Harper's Bazaar magazine. In this issue:
Our lady in the Big Apple: Russian top model Daria Strokous opens fashion season in New York;
Under the sign of Leo: British stars in St. Petersburg on the set of the BBC series "War and Peace";
Pyotr's passage: Jeweler Pyotr Aksenov and his epic novel featuring a stone;
Trends: Logophilia of the '80s and minimalism of the '90s, Spain and Africa, Gothic and Victoriana;
Rafomania: Dior's spring-summer collection;
A letter for you: Declarations of love that come at a high price;
Carl, Kristen, Coco (and me);
Strict rules: The new Celine collection;
First act: Two premieres by ballerina Ekaterina Shipulina;
Guest from the future: An interview with designer Jonathan Anderson.
The issue went on sale January 26. An iPad version is also available.
Harper's Bazaar – fashion without rules!