Esquire Bar Opens for One Night Only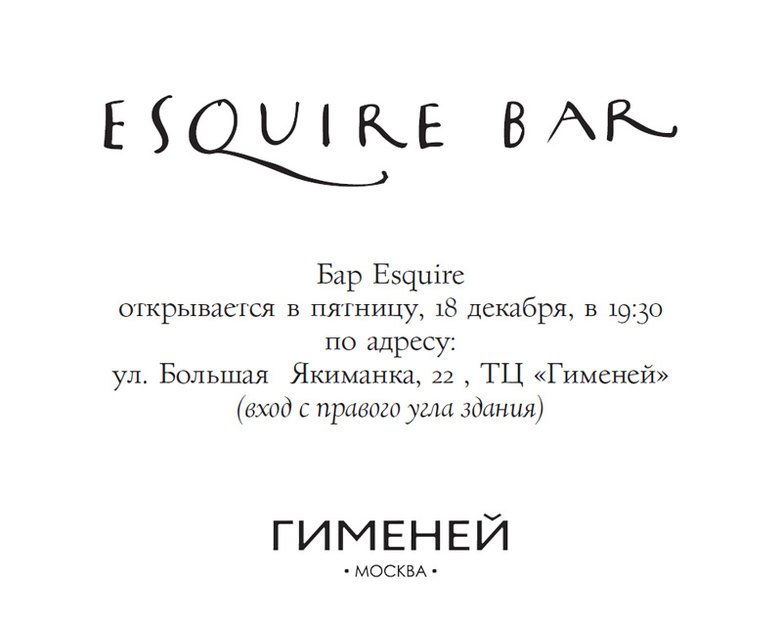 Esquire magazine, with the support of Department creative agency, brought together friends and business partners to celebrate its 10th anniversary. In honor of the occasion, an Esquire Bar served guests for one night only at the Hymen mall on Bolshaya Yakimanka in Moscow.
Guests offered their congratulations until the very last cocktail was served. Five of Moscow's best barmen, including Vladimir Zhuravlev (Bartender Brothers), Alexander Kan (Nikuda ne edem), Vyacheslav Lankin (Delicatessen), Dmitry Nesterov (Shop & Bar Denis Simachev) and Marat Saddarov (Noor Electro) set the mood for the evening, while Nikola Melnikov (Piano Live) and DJ Leonid Lipelis provided the music.
Sinergia (Synergy), MINI and Bork served as partners to the event. Home Concept created the bar's stylish interior and Mushrooms restaurant served gourmet refreshments.