Cosmopolitan Shopping in December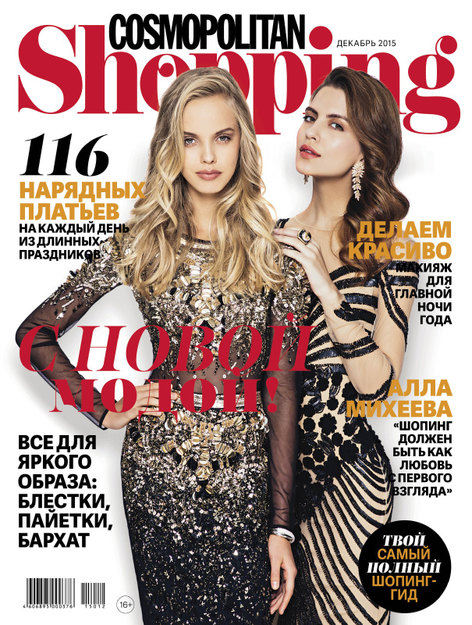 The December issue of Cosmopolitan Shopping magazine is all about what you should wear for the biggest night of the year. Inside, readers will find a wide selection of evening dresses and make-up and everything to create a striking look: glitter, sequins and velvet. This issue will also help you choose great New Year's gifts for your friends and loved ones.
In the new issue:
TV host and actress Alla Mikheeva: "Shopping should be like love at first sight";
Girl of the Month: society column luminary and major fashion store buyer Natasha Goldenberg speaks about her career, fashion and style;
Quiz: summing up the year and checking your fashion IQ;
Shopping with a star: actress Ingrid Olerinskaya on the contents of her wardrobe;
Everyone to the ball: a complete guide to evening dresses;
Selection of the month: the 10 main buys for December and the top 8 items under 8,000 rubles;
Warmer together: four fur coats for different occasions;
Beauty news, this month's best perfume and five foolproof ways to wear make-up this New Year's;
Travel: the flavor of the Middle East in Abu Dhabi and relaxing holidays in the Seychelles.
Also, Cosmopolitan Shopping is inviting readers to model the latest looks with the help of the magazine's stylists in the magazine's new Reset column. To apply, readers should send a photo and description of themselves to shopping_readers@cosmo.ru.
Next month's Instagram theme is "Tops and Dresses with a Neckline." Readers can upload their photos on the theme with the hashtag #cosmoshopping and the best entries will be published in the magazine.
The December issue went on sale November 24.