Domashny Ochag in December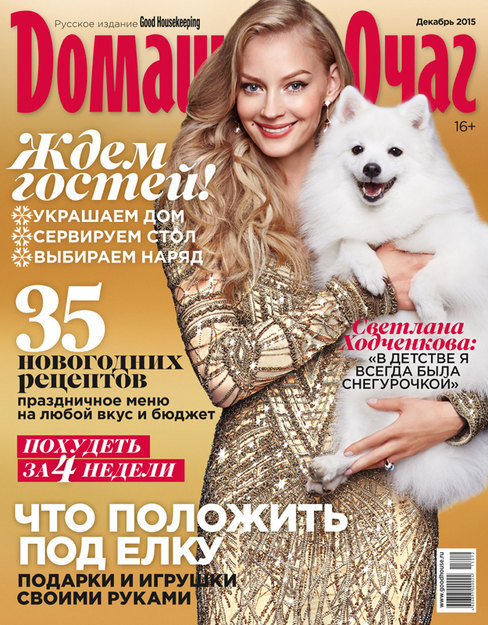 The December issue of Domashny Ochag magazine is devoted to the holiday season: how to decorate your home, set the table and choose a winning New Year's outfit. Readers will also learn how to get in shape in just four weeks, which gifts to give relatives and close friends, and how to make toys. Also for holiday meals, a menu for every taste and budget with 35 New Year's recipes.
Read in this issue:
Actress Svetlana Khodchenkova talks about her belief in miracles and how she performed as the Snow Maiden when she was a child;
Events & People: a calendar of festivals, exhibitions and movie premieres;
Fashion & Beauty: a dress with sequins, shimmering eye shadow and bright lipstick to make you a star on New Year's Eve;
Family & Relationships: entertainment for the whole family – 26 ideas for the holidays;
Home & Interior: surprise your guests with an unusual Christmas tree and dress up your gifts in beautiful wrapping;
Health & Fitness: five dangerous food products and exercises for the abs;
Recipes & Cooking: appetizers and canapés made from salted fish;
Travel: the Dominican Republic – land of dreams.
The magazine went on sale November 17. It is also available for download from the App Store and Google Play.