Cosmopolitan at Opening of Ile de Beauté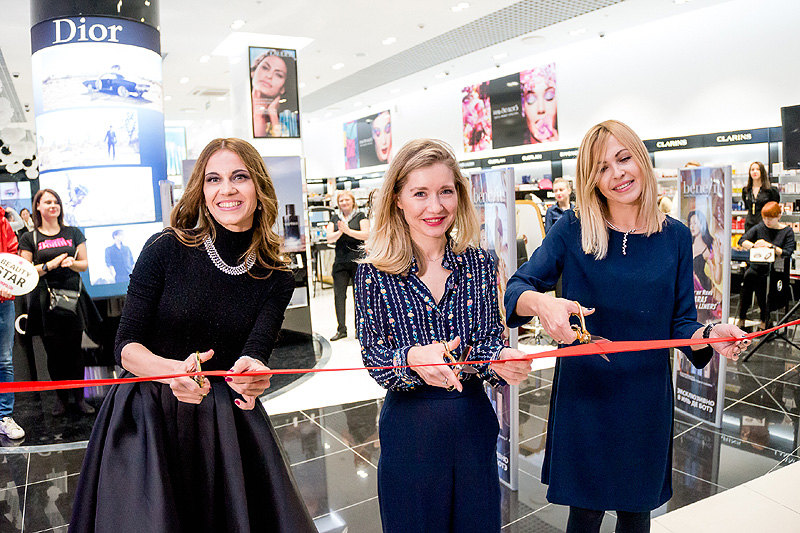 Cosmopolitan magazine supported the opening of the new Ile de Beauté perfumery and cosmetics store at the Aviapark mall on November 7.
Cosmopolitan editor-in-chief Polina Sokhranova was the event's special guest for the red ribbon-cutting ceremony, and Ile de Beauté organized an entertaining program that included contests, workshops, performances by mimes, and a battle of make-up artists. Guests also enjoyed drinks and refreshments, and could take advantage of 25% discounts in the new store. Anyone making a purchase received a complementary VIP card.
Cosmopolitan magazine contributed to the event by putting up a flashy photo zone, a wish tree and a raffle for magazine subscriptions and prizes. VJ Sam set a festive mood for the event, and shoppers enjoyed musical performances by violin soloist Pizzicato, 5sta Family and the popular singer Burito.