Literature Special in Esquire's New Issue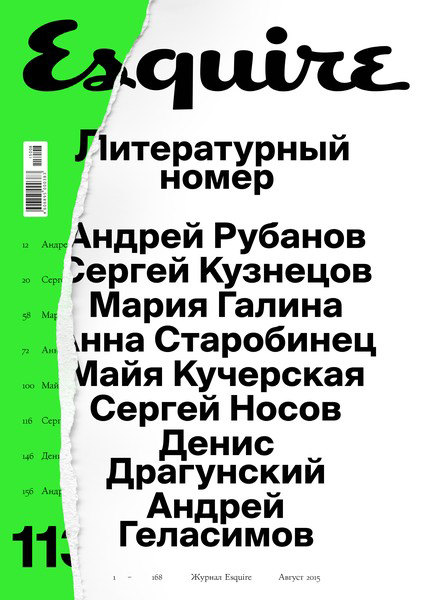 This August, Esquire magazine is presenting a special literature-themed issue in conjunction with the Year of Literature in Russia. For this release, Galina Yuzefovich, literary critic and judge of the prestigious Russian prize for literature, is serving as the special guest editor.
Esquire's August issue is an almanac of never-before-published works by the best authors writing in Russian: Andrei Rubanov, Sergei Kuznetsov, Maya Kucherskaya, Denis Dragunsky and many more. In the same issue, readers will also find photo reports on love, childhood and freedom.
The magazine is available in both print and digital formats.