Esquire Promotion in Respublika Stores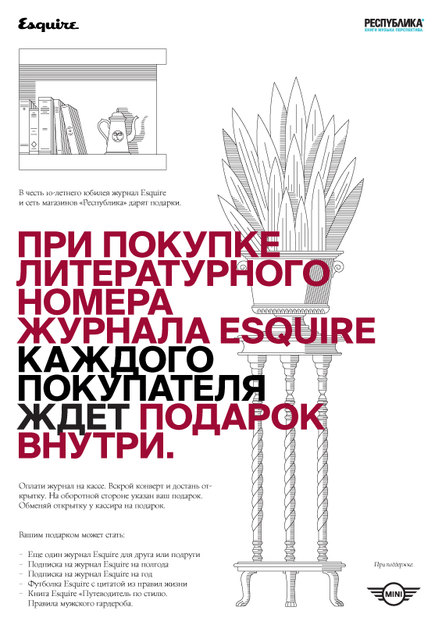 Esquire is teaming up with the Respublika retail chain and MINI to give away a range of free gifts to celebrate the magazine's 10 years in Russia.
Every customer purchasing the August issue of Esquire in a Respublika store will receive a greeting card with the free gift to be redeemed in the store.
The gifts include:
A second copy of Esquire to give to a friend or companion;
A six-month or one-year subscription to Esquire;
An Esquire T-shirt with a quote from a celebrity featured in the "Rules of Life" series;
The Esquire book "Style Guide: Men's Wardrobe Rules."
Hurry – the number of free gifts is limited.