Harper's Bazaar in May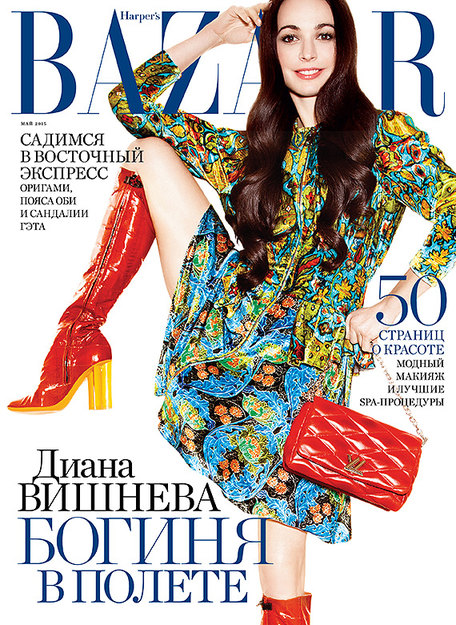 Ballerina Diana Vishneva graces the cover of the May issue of Harper's Bazaar.
In this issue:
Lady Di: the fashionable duo of Diana Vishneva and Louis Vuitton;
Queen of Beauty: Carine Roitfeld gets creative;
Japan: the season's hits with an oriental accent;
Paint me beautiful: new approaches to portraits of famous young women;
Giorgio Armani: how the designer passed through fire and water;
Diorama: the couture collection of Raf Simons;
Can-do Danila: the dreams and reality of Danila Kozlovsky;
Charity Bazaar: news lots for the magazine's charitable project.
The issue went on sale April 21 and is available in both print and iPad versions.
Harper's Bazaar – fashion without rules!