Domashny Ochag Invites Readers to Subbotnik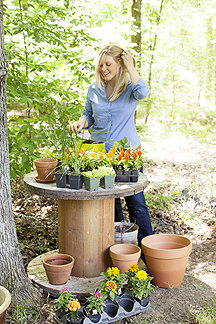 Domashny Ochag magazine is bringing together its readers and their families for a wonderful spring season pastime – a fun and refreshing subbotnik, or neighborhood clean-up, in the Kinopolyana area of Sokolniki Park on April 25 from 11:30 a.m. to 5 p.m.
Participants will help rouse the city from its winter slumber by pitching in to make it more beautiful. Every attendee can also pick up useful tips for planting flowers, join on-site Zumba classes and listen to expert advice on proper family nutrition and fitness. A special children's play area with a photo zone and lively animators will operate throughout the day and guests can also enter a drawing for valuable prizes.
To register, call 8 (495) 749-72-49.
Bring the whole family!