Robb Report Russia in April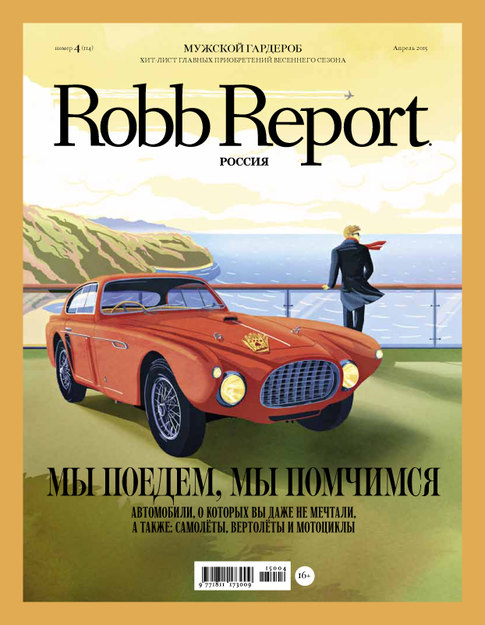 The April issue of Robb Report Russia is all about automobiles. The magazine presents the most interesting new products from the global auto industry – from the legendary hybrid Porsche 918 Spyder supercar to the alluring Rolls-Royce Phantom Serenity, from the coolest custom motorcycles to the best new aircraft from Dassault, Bombardier, Bell and Airbus Helicopters. Robb Report Russia also reviews watches inspired by cars and motorsport, and takes a look at engineering company Italdesign-Giugiaro, whose founder was named automobile designer of the century and proves that the right car can be a good investment.
The other major topic this month is fashion: this spring season's avant-garde trends in men's clothing and the Louis Vuitton collection inspired by India.
Also in this issue: special offers from hotels in the capital of Lombardy; test-driving the Infiniti QX70S and Q50S; colognes and looks for businessmen; cosmetics that instantly make you look 10 years younger.