Cosmopolitan at Moscow Fashion Week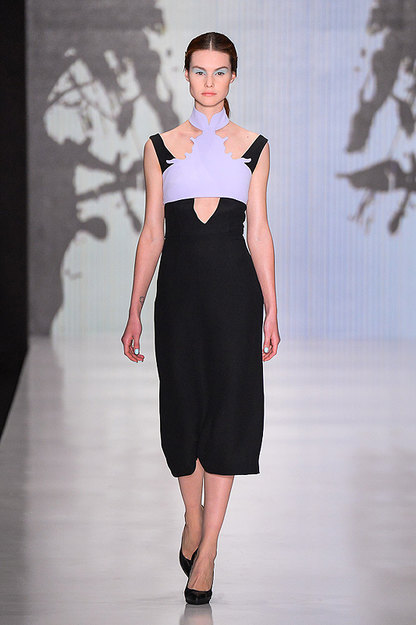 Cosmopolitan magazine served as an official partner to a fashion show by designer Dasha Gauser as part of the 30th anniversary season of Mercedes-Benz Fashion Week Russia.
Gauser presented her new "Associations" collection. The audience responded enthusiastically to the collection's palette of pastel colors that playfully contrasted with black accents. Lavender, pink and tawny hues did not distract viewers from the main design element of the clothing – abstract shapes.
The designer told Cosmopolitan that this collection was inspired by Rorschach psychological tests. Every viewer can take their own "test" to figure out what they see in the striking and stylish abstractions.
Guests at the show included well-known high society figures like Olesya Sudzilovskaya, Elena Kuletskaya, Irina Toneva, Andrei Gaidulyan, Alexander Litvin, Irina Ortman, Yulia Beretta, Kornelia Mango, Yuliana Karaulova, Elvira T., Konstantin Gaidai, Loya, Daniil Fedorov, Natalia Podolskaya and many others.