Popular Mechanics in April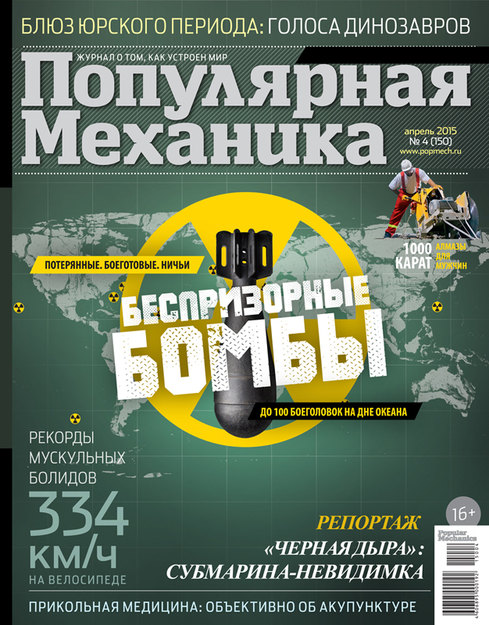 The April issue of Popular Mechanics is the first magazine to have pages with not only words, but also sounds. Anyone with a smartphone or tablet will be able to listen to the audio embedded within. Find out more in the special section "Paper with Sound" in the new issue of Popular Mechanics.
In the Science section, the article "Tightrope to heaven" looks at the various stages in the construction of the space elevator, all the way from conception to reality. The Weapons section discusses "Nuclear International": The world takes the threat of nuclear terrorism very seriously, and U.S. President Barack Obama has even said that he fears a nuclear warhead might one day be detonated in Manhattan. In the article "The beauty of harmony" in the Workshop section, readers will learn how to create a mechanical artist from old turntables.
In this issue:
An enemy and helper within: mobile genetic elements;
Cool medicine: Does acupuncture really help?
Voices of silence: scientists are attempting to reconstruct the sounds that dinosaurs, mammoths and other creatures from the distant past once made;
Singing paper tape: an unusual machine called "Talking Paper";
Element No. 13: aluminum – the metal of the future;
Under the hood of an atomic motor: the history of an amazing machine;
On a bicycle at 334 kph: cycling's speed record.
The issue went on sale March 24. Download electronic versions of the magazine from the App Store and Google Play.