Earn S7 Priority Miles with Sanoma Independent Media Magazines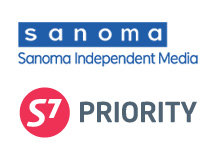 Starting March 2, participants of the S7 Priority program can earn bonus miles when they subscribe to SIM magazines on the website shop.imedia.ru. To qualify, they should enter their S7 Priority card number when placing the order.
Participating magazines include Cosmopolitan, Cosmopolitan Shopping, Cosmopolitan Beauty, Domashny Ochag, Harper's Bazaar, Women's Health, Men's Health, Esquire, Popular Mechanics, National Geographic Russia and National Geographic Traveler. The number of bonus miles depends on the magazine selected and the subscription period.
Details of the program can be found here.