Harper's Bazaar in January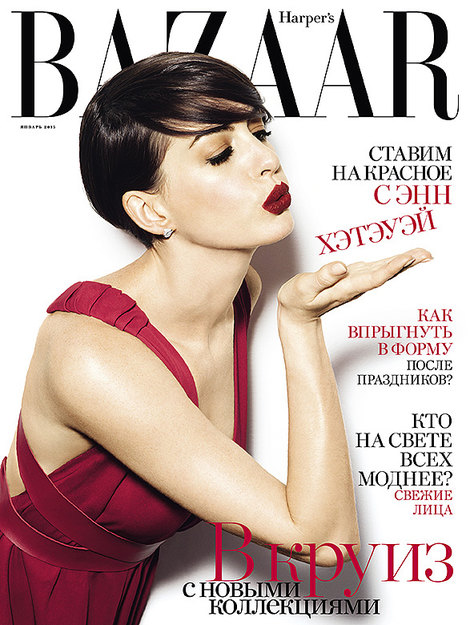 Actress Anne Hathaway appears on the cover of the January issue of Harper's Bazaar magazine. In this issue:
Love, not always according to the rules: actress Anne Hathaway swims against the tide;
So sayeth Ashish: Olga Karput interviews designer Ashish Gupta on the fifth anniversary of the Kuznetsky Most 20 concept store;
New heights: fur as a form of self-expression;
Fleeting beauty: Oscar de la Renta's role in the history of fashion;
High season: vacationing in outfits by Chanel Haute Couture;
The right stuff: actor Konstantin Lavronenko talks about the theater, movies and his fans;
Cruise collections, the January events guide and how to get back into shape after the holidays.
The traditional Charity Bazaar section presents new lots for the magazine's charitable project.
The January issue went on sale December 23. An iPad version is available from the App Store.
Harper's Bazaar – fashion without rules!