Harper's Bazaar Holds Fur Party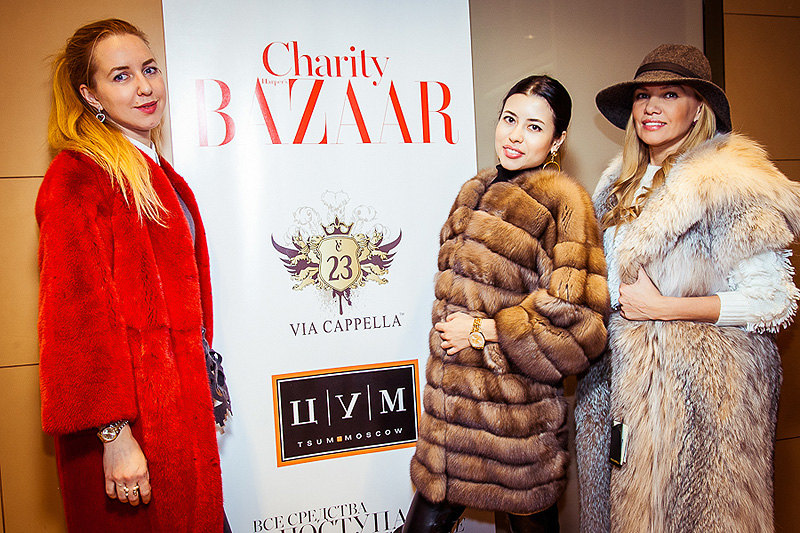 Harper's Bazaar magazine and fur brand ViaCappella held Fur Party, a cocktail party in the VIP lounge of Moscow's TsUM shopping center as part of the Charity Bazaar project. 
In the November issue of the magazine, the ViaCappella brand presented its lot for Charity Bazaar – a unique mink coat inspired by model Kate Moss and her strolls along city streets. Harper's Bazaar magazine stylist Alla Pishayeva held a personalized shopping program for the evening's guests, presenting the lot as part of a new collection. The result: Anna Ivchenko became the proud owner of the Kate Moss mink. All the proceeds of the sale will be donated to the Lifeline and Peace Planet charitable foundations. 
Attending the event were high society figures such as Alexandra Vertinskaya, Daria Veledeyeva, Polina Askeri, Yevgenia Linovich, Alisa Grebenshchikova, Marina Dobrovinskaya, Elena Zakharova, Oxana On, Ekaterina Vulichenko, Inna Fedoseyeva, Svetlana Rodina and Polina Gagarina.