Esquire in December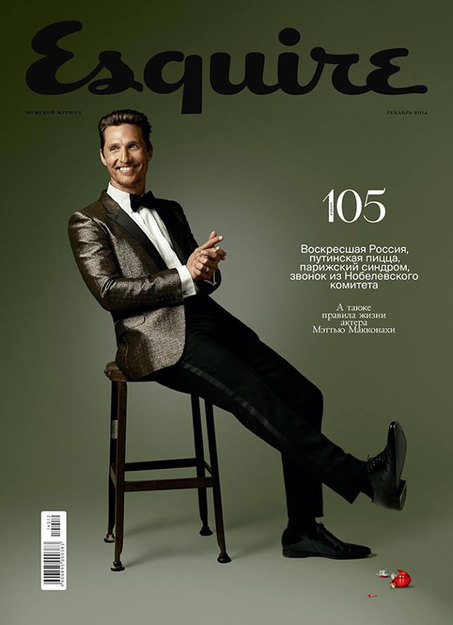 Readers of the December issue of Esquire will learn how to die and be resurrected in Russia, what to speak about in a telephone conversation with a Nobel laureate, how drug trafficking laid the foundation for globalization and what kinds of people work in the police force of the world's most peaceful country.
Also, read about "Paris syndrome," Putin pizza, angry and mean clowns, and the rules of life according to Matthew McConaughey, George R. R. Martin and Konstantin Khabensky.
The issue went on sale December 2. The iPad version is available from the App Store.