Harper's Bazaar Art at Harold Feinstein Exhibition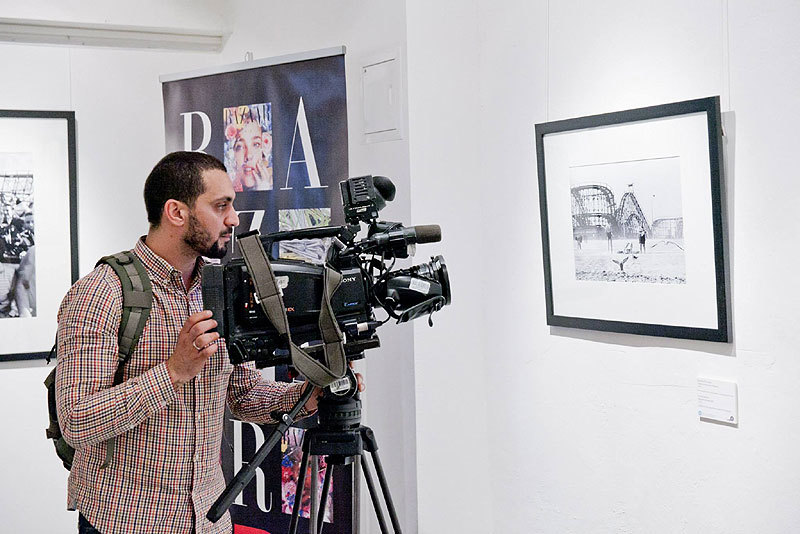 With support from Harper's Bazaar Art magazine, an exhibition of works by the classic U.S. photographer Harold Feinstein opened at the Lumiere Brothers Photography Center.
Harold Feinstein began pursuing his interest in photography seriously as a teenager: he joined the New York Photo League at 17 and within only two years, MoMA added works by the budding American photographer to its permanent exhibition. Soon after, Feinstein exhibited a black-and-white photo series depicting Coney Island. The photographer was born and raised on this Brooklyn peninsula and he devoted much of his work to its surroundings. In fact, he continues to add to the cycle of Coney Island photos he began 60 years ago. The images range from serious to ironic and humorous: Feinstein uses his lens to look at U.S. history through the private lives of ordinary people.
Because the exhibition includes still life photos and nudes in addition to a variety of street scenes, visitors to the first-ever Moscow showing of his work will be able to trace the evolution of his craft. The exhibition, "American Sandbox," will run through October 26.
As partner to the event, the Harper's Bazaar Art logo is displayed on all printed and outdoor advertising, appearing on more than 1,000 surfaces in Moscow.