Canning Recipes from Domashny Ochag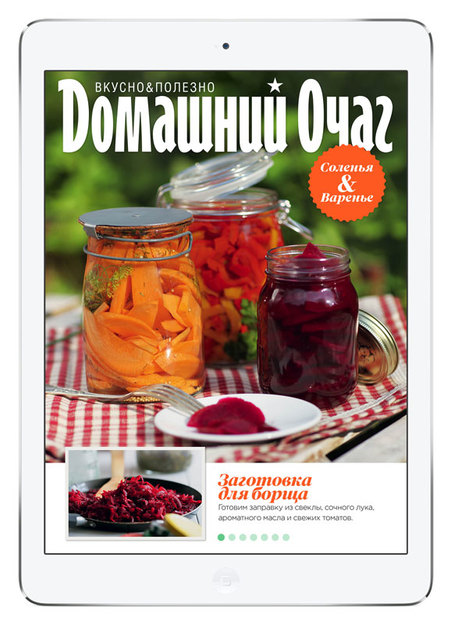 "Vkusno & Polezno. Pickles and Jams," the third issue from the series of iPad applications by Domashny Ochag magazine, will be informative and useful for readers who like canning foods for winter.
During the long fall and winter seasons we miss the taste of summer tomatoes, sweet-scented ground peppers and juicy and sweet red onions. Now, when shop shelves are still full of fresh fruits, is the perfect time to start canning.
Now is the best time to make flavored jams, freeze berries and mushrooms, cook marinated vegetables and canned vegetable salads, and make sauces for meat, stewed fruit and vegetable caviar. This issue is for you if you love home-made sauerkraut, berry liqueurs and cordials.
The publication can be found in the App Store under Domashny Ochag from August 1. Users who download Domashny Ochag's three summer issues will have a chance to win a tablet PC. For more information please visit www.goodhouse.ru.