Domashny Ochag in August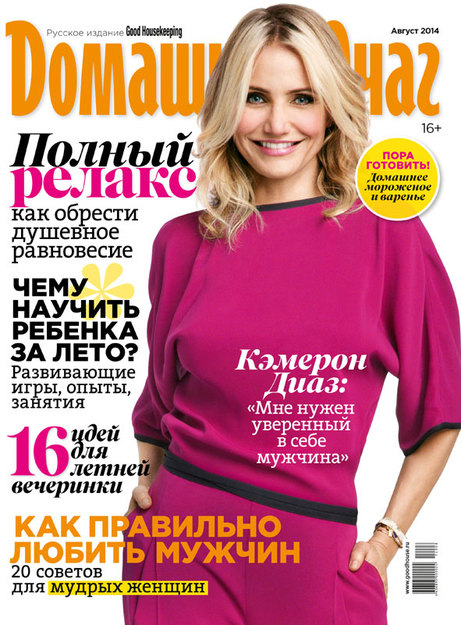 Domashny Ochag magazine's August issue is out now. The cover features Hollywood star Cameron Diaz, ranked as one of the world's sexiest women for 20 years in a row. In the Events & People column, Diaz speaks about taking the creative path, her early film roles, her idea of the perfect man, her family and shares some of her favorite recipes.
The magazine's experts also give tips on achieving inner peace and spiritual harmony: from breathing exercises, soothing sounds and music, to creative activities and more. In "Total Relaxation," find everything that helps protect us from stress and instill peace to offset the hustle and bustle of the working week.
The article "Just love" offers 20 tips for achieving mutual understanding that will help strengthen your marriage, and also reveals what you should tell your significant other, and what is better left unsaid. In the article "Summer: Vacation or Study?" psychologist Katerina Demina asks whether children should rest or study during summer and explains how to combine both, and also how to turn games into opportunities for learning. The article includes examples of educational games for kids.
Readers will also learn how to pack for a vacation, how to protect against sunburn, how to organize a great outdoor activity and a quick way to prepare jam.
Large city-format posters in Moscow announce this month's issue. The August issue of Domashny Ochag magazine went on sale July 8.