Summer Issue of Robb Report Russia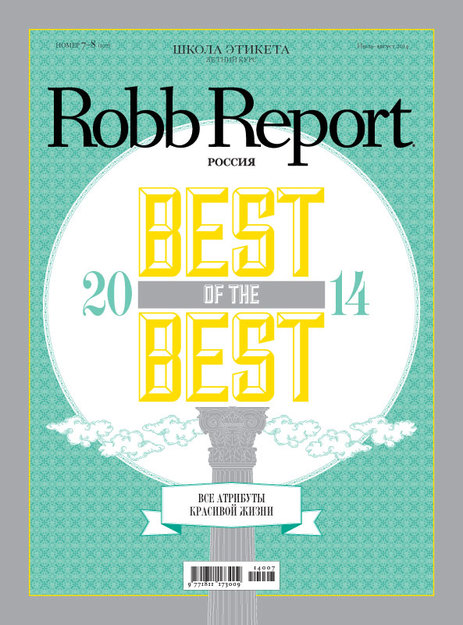 This July, Robb Report Russia presents its annual "Best of the Best" issue that brings together the best products and luxury services of 2014.
Find the best new watches, the ideal items for the modern man's wardrobe, the most interesting new cars, motorcycles and airplanes and helicopters that have already been singled out for the Consumer Choice awards. You will also find the world's best boats, from mega- and super-yachts to day cruiser "marine limousines," luxury hotels, spas and restaurants with unique cuisines by renowned chefs and all of the best, most unusual and daring designer furniture. Also find very expensive gadgets for people accustomed to passing their spare time in great comfort: innovative audio equipment and mobile devices, board games and upscale items for riding and hunting.
Also in this issue: cosmetics for every gentleman's travel bag, the best holiday fragrances from the collections of the world's leading fashion houses and experts test drive the new Bentley luxury sports car.