Svetlana Nikulina Appointed Advertising Director of Grazia Magazine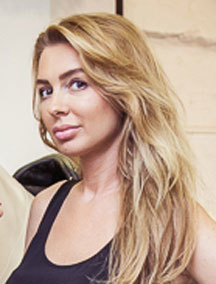 Sanoma Independent Media (SIM) publishing house announces appointment of Svetlana Nikulina as advertising director of weekly magazine Grazia.
"Grazia is a rapidly developing project that occupies a unique niche among fashion weeklies," said Grazia publisher Olga Vetrova. "Svetlana has worked with Grazia since its launch in Russia. Her knowledge of the product, many years of work in the advertising market as well as her enthusiasm and energy are the key to achieving long-term and fruitful cooperation with our business partners," she said.
"I am pleased to continue working in a new capacity with my favorite team," said Svetlana Nikulina. "I have many new and interesting ideas and I am confident that their implementation will strengthen and expand Grazia's position in the advertising market."
Svetlana Nikulina holds a degree in marketing, advertising and management from the Moscow University of Psychology and Sociology as well as an MBA in project management from the Higher School of Economics. She has 14 years of experience in sales, of which 10 were in the advertising market for print publications. Svetlana served as advertising manager for Wallpaper and OK publications from 2004 to 2006. She joined SIM in 2006 as advertising manager for Grazia magazine.