Summer Menu from Domashny Ochag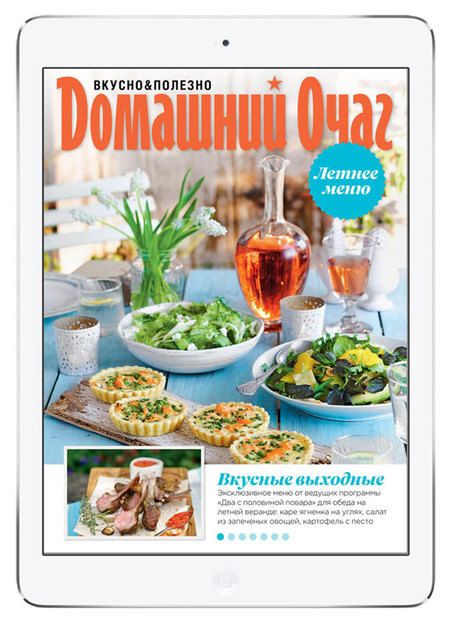 Domashny Ochag magazine presents the first release of the culinary app for the iPad "Vkusno i polezno – summer menu."
At the height of the summer season, Domashny Ochag offers readers a collection of ideas and recipes for summer lunches as well as menus for countryside get-togethers with friends and picnics in nature. The collection includes recipes with seasonal vegetables, a large variety of summer salads with greens, vegetables, fruits and berries. Recipes for such classic summer drinks as lemonade, sun tea and summer cocktails will inspire readers to experiment with new flavors. For example, the app explains how to make lemonade from sorrel, watermelon with basil or tarragon with lime. 
And for those with a sweet tooth, the issue offers a series of Desert Party recipes: homemade ice cream, cherry and chocolate pie, raspberry cake pasta and other tempting desserts.
All users who download the three summer issues will have the chance to win a tablet. Details of the contest can be found at www.goodhouse.ru. Download the first issue from the App Store.