Fashion Blog on Esquire.ru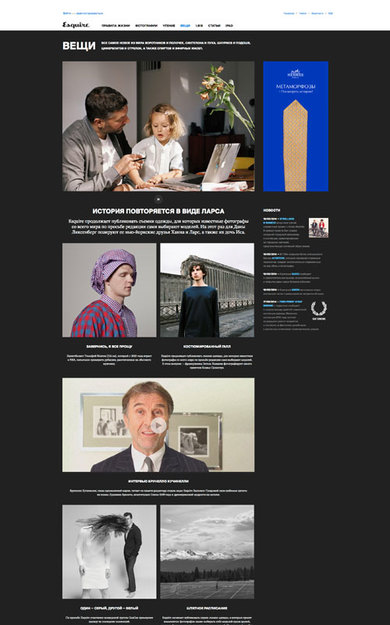 Esquire magazine has launched the "Veshi" (Things) fashion blog on its website.
The blog contains all of the latest from the world of collars and shirt fronts, polyester padding and down fill, shoe laces and soles, watch faces and minute hands, as well as alcoholic beverages and aromatic oils. The new blog at esquire.ru/fashion contains the best photo shoots from the Clothing column, videos, interviews with designers, news from the world of fashion, the histories of famous things and much more.