Esquire Releases 100th Issue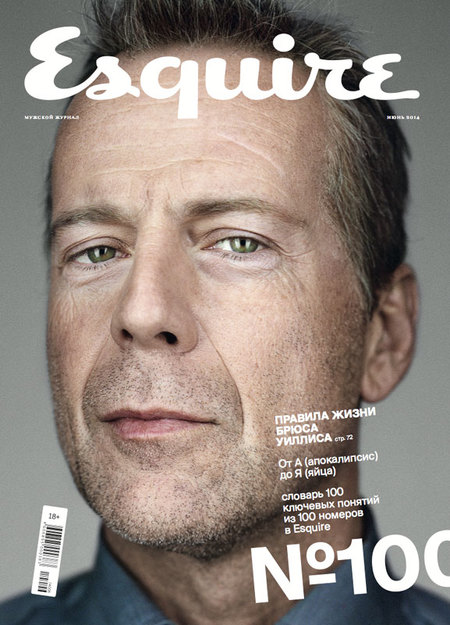 Over the course of its first 99 issues in Russia, Esquire magazine consistently reported on common phenomena from an uncommon point of view. For its 100th issue, editors compiled the 100 key concepts the publication presented to readers — a sort of quintessence of Esquire taken from the more than nine years of its existence.
Readers will find excerpts from the most interesting articles, the most striking quotes from the Rules of Life column, as well as the most spectacular photos and art projects — in all, 100 items that together form a sort of "A to Z" of the magazine. It includes everything from "alcohol" and "Arbidol" to "Japanese karaoke," from ancient etiquette to modern Russian jurisprudence, from Chechnya to procrastination, from the zombie apocalypse to luxury lifestyles, from the wisdom of women to the pilfering that plagues the laying of new pipes in the swampy soil of Siberia.
Also in this issue: the rules of life according to Bruce Willis, the creator of Russia's most popular fence, why the most widespread medicine in Russia doesn't work, where the word "pie" is considered inappropriate for use in parliament, the nature of constructive procrastination, why we need hallucinations and the politics behind such nicknames as Lunokhod (Lunar Rover) and Igor Nastoyashchy (Igor the Real).