Cosmopolitan Kicks Off Anniversary Year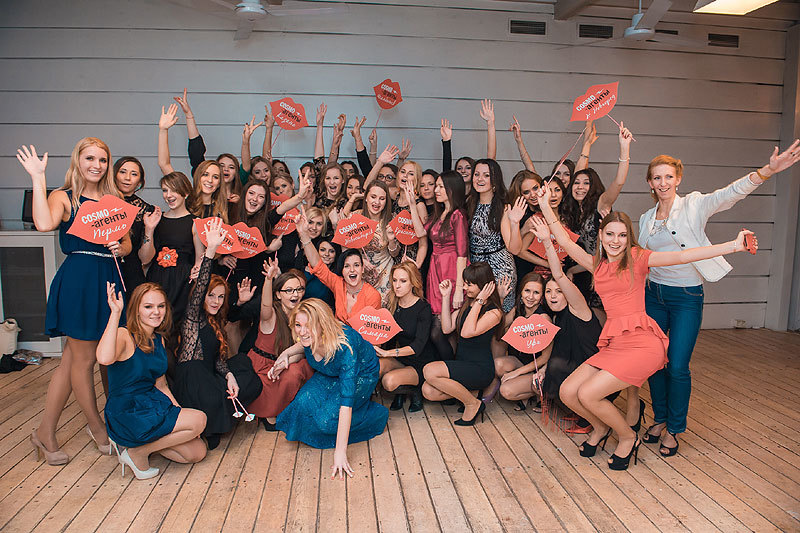 At a rousing Girl Power Party in the Royal Bar restaurant on Jan. 28, Cosmopolitan magazine brought together its 50 most beautiful, self-motivated and enthusiastic readers — the new Cosmo agents.
The party marked the start of a series of activities commemorating the 20th anniversary of Cosmopolitan in Russia. Famous musicians, television personalities and actors were on hand to congratulate the magazine. They included BandEros, Irina Dubtsova, Sati Kazanova, Artyom Korolev, Polina Maximova, Natalia Kosteneva, TV show host Lipa and others. The celebrities not only congratulated Cosmopolitan and its most active readers but also shared their own success stories.
The Cosmopolitan Girl Power community unites Cosmopolitan readers throughout the country. Their slogan is: "We are many! Together we can achieve anything!" A team of psychologists, coaches and an expert jury carefully selected the Cosmo agents. The women gathered in Moscow to declare their ambitious plans for the year: how they plan to congratulate their favorite magazine, what experiences they want to share with other readers, and most importantly – which most cherished dream they want to realize with the help of Cosmo. After all, every young woman has a dream, and Cosmopolitan knows how to make them a reality.
Readers can follow the activities of the Cosmo agents and their fans, vote for them and offer helpful tips on the pages of Cosmopolitan magazine and in the Girl Power community on the Cosmo.ru site. A competition will be held at the end of the year to choose the woman who best personifies the Cosmopolitan philosophy.